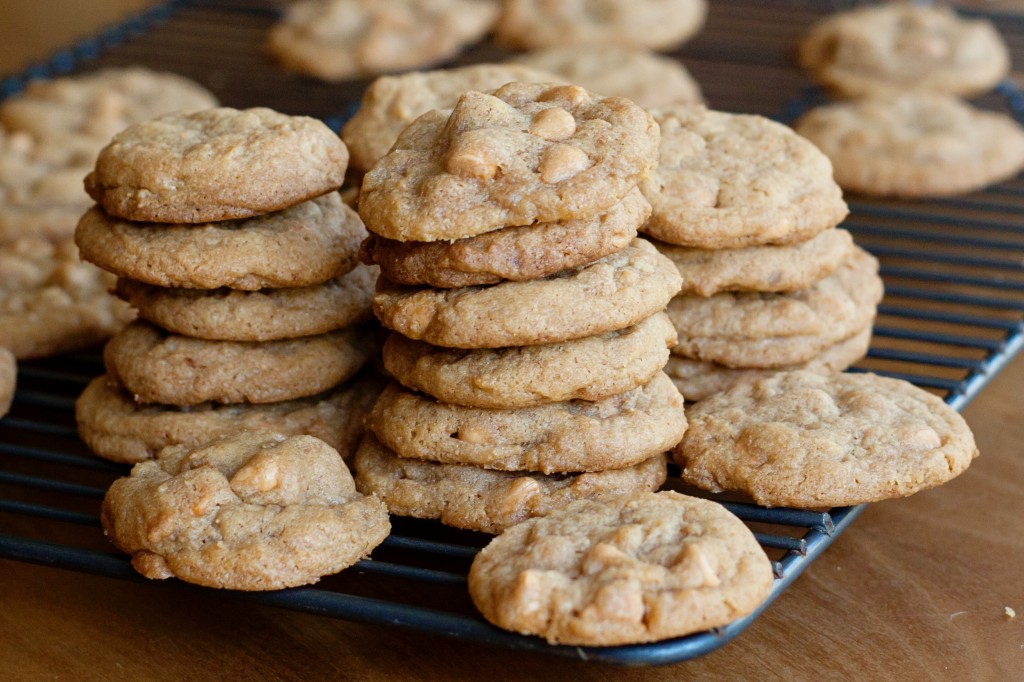 Loving my Chocolate Chip Cookies as much as I do, it's hard to detour and try something new.
But, I'm so glad I did.
By simply swapping the chips and the pudding mix from my Chocolate Chip Cookie recipe, I now have a new and fabulous Butterscotch Chip Pudding Cookie to add to my arsenal of baked goods.
I was a little worried that the kids would be disappointed since they are chocoholics like their mom. But, boy was that unfounded.
We devoured them.
We even ate the overdone batch.
Somebody forgot about the batch in the oven while I was picking up kids from school. I won't name names, but I'm sure you can guess who that man might be.
The cookies were still edible though because that batch was on a stoneware baking sheet. Things just don't really burn on stoneware.
Ingredients List
1 cup butter, softened
1/4 cup sugar
3/4 cup brown sugar
1 (3.4 oz) package instant butterscotch pudding mix
1 tsp baking soda
1 tsp vanilla
2 eggs
2 1/2 cups flour
2 cups butterscotch chips
Method
Preheat oven to 375ºF (conventional oven) or 325ºF (convection oven). I use convection.
In a mixing bowl cream together butter, sugar, brown sugar, pudding mix, baking soda, vanilla and eggs.
After thoroughly mixed (just takes a minute or two), gradually add in flour 1/2 cup at a time until throughly combined.
Add butterscotch chips. You can stir them in with a wooden spoon. I prefer to knead them in with my clean hands.
Drop teaspoons of dough onto cookie sheet spacing them 2 inches apart. I use Oxo 1055893 Good Grips Medium Cookie Scoop
.
Bake on the middle rack for 9-10 minutes or until lightly golden brown on top.
Allow to cool on a rack and serve warm or at room temperature.