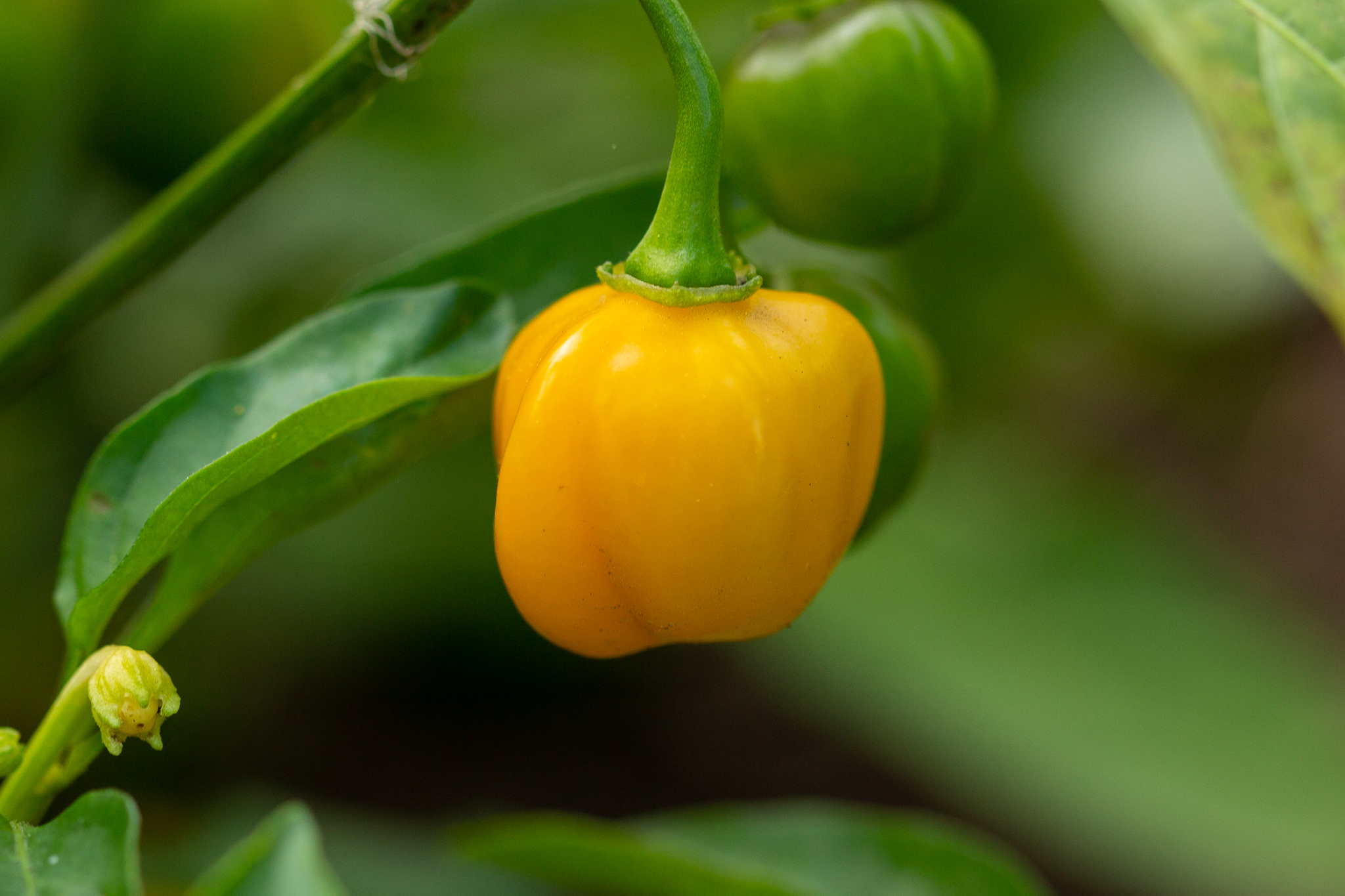 Just about every dish in my house gets an extra hit of heat. Valentina, Tapatio, Sambal Olek, Sriracha…the list goes on. With a bounty of habaneros in this year's garden, it was fun to add a homemade hot sauce to the mix. The flavor is off the charts good and the burn is perfect. If summer had a taste it would be Roasted Habanero Sauce on fried eggs.
Ingredients List (2 pint jars)
30 habanero peppers, semi-seeded, halved
2 scotch bonnet peppers, semi-seeded, halved
10 cloves garlic, smashed
3 tablespoons olive oil, divided
1 1/2 cups carrot, chopped
1 1/2 cups yellow onion, chopped
2 teaspoons salt
3 cups water
3/8 cup lime juice
3/8 cup white vinegar
Method (Gloves recommended when working with hot peppers)
Step One: Preheat the oven to 425˚F (220˚C). Line a baking sheet with parchment paper or foil. Place the habanero peppers and garlic in a bowl, drizzle with 2 tablespoon of olive oil and toss to coat. Evenly spread peppers and garlic on baking sheet and roast in oven for 10 minutes. The edges of the peppers should just be starting to turn brown.
Step Two: Add the remaining tablespoon of olive oil to a large pot over high heat. Add the carrot, onion, and salt. Cook for 5 minutes until the vegetables are tender and glossy.
Step Three: Add water, lime juice, white vinegar, roasted peppers and garlic. Stir. Bring mixture to a boil, then reduce the heat to simmer for 10 minutes. Remove pot from the heat and let cool for 10-15 minutes.
Step Four: Pour the mixture into a blender and puree until smooth. Pour into glass pint jars and keep in refrigerator for 2-3 weeks or freeze. We are loving these reusable lids on our regular mouth mason jars.